Today's article is about a very important thing for your website.
Because: You can have the most beautiful design. But if you don't have any visitors on your website, it's of little use.
Precisely for this reason today I'm writing you my ultimate guide with all the tips and tricks to make your website popular.
No matter if Solopreneur, SME or online store. These tips will help with any website.
I have used these hacks myself on some of my projects that now have over 100,000 visitors a month. So these are real practice tips that really work. I'd be surprised if you really already know every tip.
Here we go with my top 20 tips
1. local SEO
If you have a local business, this tip is a must. No matter if it is a store, restaurant, office, craftsman or service provider. Everyone with a local address should at least register with Google My Business. Everything else would be a big mistake.
There you can easily add your website with address, opening hours, phone number or other contact details. You can even put your logo and a few pictures of the staff or the office. All this information makes a good first impression for the beginning.
Because often the customer informs himself on the Internet before the first visit to you.
The ratings in the local Google search are also interesting. You should focus here on getting at least over 4 stars.
2. google search

Search engine optimization is a very important part of optimization for organic visitor building. Especially for info keywords you should continue to rely on SEO. It is the most cost-effective option in the long run to get quality visitors who are at the beginning of their informative experience in search.
3. linking from other pages
Here you kill two birds with one stone. On the one hand, visitors from other websites come directly to yours. On the other hand, Google sees this very positively and this can increase your rankings in Google.
Linking from other websites can be done for example by simple Web catalog Entries happen or through qualified comments on various blogs relevant to the topic.
The perfect link would beIf you write a guest article on an exciting topic on a suitable page. The reader will immediately notice that you are an expert in your field and will be very interested to click on the link to your page. This visitor can become your next customer with a good offer.
4. facebook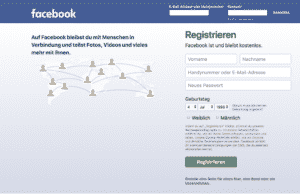 Facebook is a great idea, especially at the beginning.
The classic way via SEO is extremely profitable and smart in the long run. But just about everyone hangs out on Facebook. First, you should create a business profile.
The organic reach for Facebook posts is almost non-existent anymore. So the secret weapon here is paid advertising. Here you can address a large target group with well-made videos.
Also, for startups: Run the first ads as much as you can. You'll get wonderful insights into which people prefer to consume your content. So you know quite quickly and can control your promotion much better. It's better than driving a lot of visitors to your site through SEO and then seeing the first insights after months.
On Facebook, even in 2019, good posts will still get me visitors to my website for about 2 cents per click. Even if the content is already quite commercial. So I like to use Facebook to start many website projects.
5. facebook group
Just start your own Facebook group. The important thing here is to solve a problem with your page and address the people with the title directly. The best would be an already functioning fan page, where you can invite people. As is known, the first 200 members, then the group eventually works by itself.
6. YouTube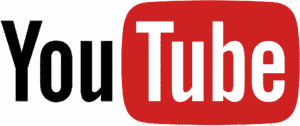 In my opinion, just about every company should have a YouTube channel and in the future will be oriented more and more in the direction of video marketing. You can already see the trend. Facebook is pushing more and more videos, Instagram with IGTV and the young generation watches more YouTube than normal TV.
More and more videos are also appearing in the normal Google search. Why? Because the visitors want it.
Rather a 5 minutes video on a topic than read through an article in the same amount of time. Still few subscribers? You can also place ads on YouTube. Depending on the target group and product, it is an absolutely exciting channel for advertising as well.
7. instagram

The new star in the sky is clearly Instagram. A hot topic, especially for influencers. Nowhere can you present yourself as an expert as quickly and well as on this platform. Provided you don't just post your last meal and the usual well-known pictures and know at least the basics of the platform. In other words, the feed, stories and, most recently, IGTV.
I myself like to use it to position myself as an expert and see a lot of potential in Instagram. In PPC, the click prices are still quite favorable. It is definitely worthwhile for experts and coaches as well as influencers.
8. twitter

In a well-rounded marketing mix, Twitter is just as good a choice. It doesn't work so well in every niche. But I can usually build up a few hundred followers within a few weeks and get some website clicks through my tweets for many web projects. With this number of followers, I can also tell in most cases if Twitter is the right medium for my project.
9. pinterest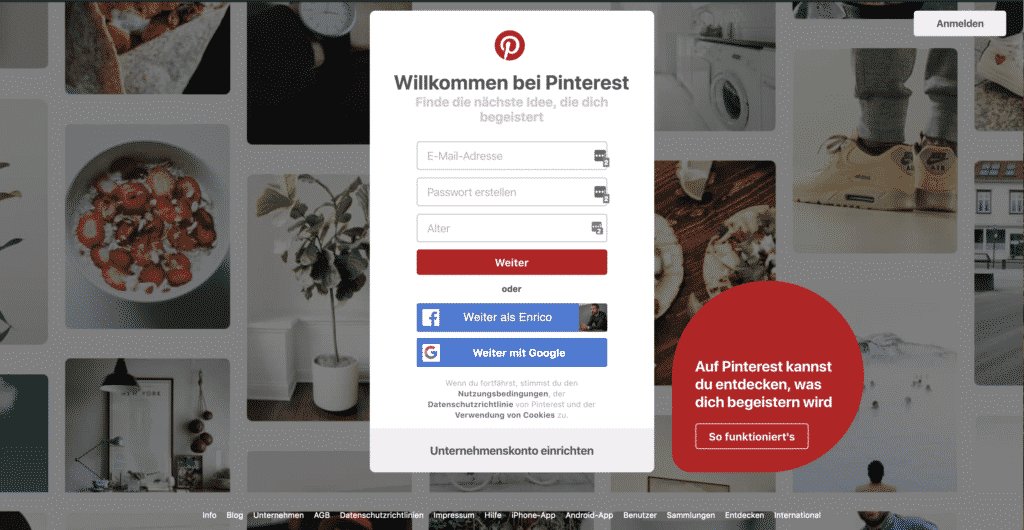 Last mentioned, but actually the best variant for organic website traffic.
Pinterest is nothing more than an image search engine. If you can visualize your topic, Pinterest is absolutely worth its weight in gold. Just take a look at Pinterest yourself later and search for a few terms related to your topic. In Germany, this platform is very undervalued and a huge opportunity for you to start today.
10. offline promotion
How now? Really? Offline Promotion?
In certain industries, offline tactics are still worth their weight in gold. Especially for an older target group for whom the Internet is still uncharted territory.
A good example is the real estate industry. Buyers of real estate nowadays are already very familiar and enjoy the possibilities of online search for real estate and realtors. But who are the sellers?
In many cases, this is the older generation, and it is precisely this group that can be targeted through billboard advertising or in good daily newspapers.
But also due to the offline presence, I was able to identify a massive increase in the "brand search" of the respective company exactly in this example.
Here are a few more ideas for offline advertising:
Give lectures or workshops
Business articles in the design of the company
Promotional item to give away
Rent advertising space (railroad, posters)
Newspapers
11. recommendation
Through strong incentives, satisfied customers are happy to advertise for you. Just try it out. Either through a commission on referrals or if you communicate it in your mails. An example would be a signature.
12. forums

Forums were the platform for most topics back then. But: forums are far from extinct, there are still very large ones with a wide reach.
If you position yourself as an expert here and help people, then you can gain many new readers through targeted links to your site.
13. question answer portal

GoodQuestion.net is a good example. If anyone has a question, you can answer it here. All you have to do is sign up and you're ready to go. If you give the best answer here you will be highlighted prominently.
Very interesting is also Quora. In the US market, it is one of the big players in terms of traffic. In Germany, too, it is becoming more and more well-known.
14. sweepstakes
Sweepstakes are a way to get more exposure and visitors. Sweepstakes are very popular on Facebook and you can even get some backlinks from popular sweepstakes pages.
Unfortunately, it also has one disadvantage: The links but also visitors from sweepstakes sites are rarely high quality and bring you profit.
Especially the target group, who sign up for every lottery are often not willing to buy a professional service for money.
15. online advertising
As mentioned earlier on Facebook and Instagram, online advertising is an important visitor channel. Just the targeting of the target audience is absolutely awesome
It is also important to mention Google AdWords.
You can bid on exact keywords here. If someone searches for "web designer from Potsdam", then the customer is very valuable for you. He knows that he needs a web designer and wants to contact one from his region. Here even quite high click prices are often worthwhile.
16. podcasts
A popular medium, if you appear on someone else's podcast or have your own, you can direct listeners specifically to your site. Also, people like to listen to podcasts in the car, you have much more attention here than on the other platforms.
17. professional design
To make your website really popular, the visitor must be convinced quickly. We leave ourselves no more than 3 seconds. After that, many points must be clear:
What makes this website
What should I do on the page
Seems serious and easy to understand
If the visitor doesn't understand the answer after 3 seconds, then the chances of referral or becoming a real fan of your site are unfortunately poor.
Tip: A UX analysis of your website. Where exactly on the points and conversion increase focus is put. After the analysis, the most important errors should be fixed.
For the next level I always use a lot of A/B tests of new variants of the website on my optimized pages. The great thing about A/B tests, here it is not about subjective impressions, but the visitors are really understood based on data.
18. ingenious content
Sounds logical? Of course, I would follow the other steps first to get at least a basic level of traffic to your site. After that, with fantastic content that naturally stands out from the competition, everything else can run on its own.
It gets shared and can go viral. Already you are really everywhere on the net and on everyone's lips. But also Google as a search engine will respect your content and reward you with good ranking. (OnPage SEO , keyword analysis and high quality backlinks provided).
19. email marketing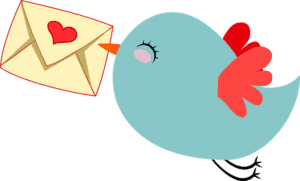 You know big websites where your customers hang out? You see that they have a newsletter distribution list? Then just write to the webmaster. In the imprint you can quickly find the contact details of the operator. This is a great way of advertising to get visitors to your site and your offer.
20. book writing
If you write a book, you are an expert. That's the opinion of many and a book can give your website and business an extreme boost. Find a topic that solves a specific problem and then get started.
---
A lot of knowledge from my projects or customers has gone into this. If you really implement these tips, a big increase in visitors is inevitable.